Sales Tips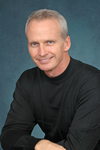 Find helpful sales tips and tools from The Glenn Roller Institute to share with your sales team.
Selling at Boat Shows During A Slow Economy
With the perfect storm of credit challenges, large inventories and slowing customer traffic it has never been more important for each and every customer contact to be met with a salesperson that is completely prepared. With boat show season knocking at the door, here are some very specific steps a sales associate can do for themselves to be prepared for success at the show.  First, boat show success is determined by two factors, the number of leads generated during the show and secondly the number of sales consummated. 
Boat show time is here – how prepared will you allow yourself to be this year? 
Fine Tune Your Greeting (3 Weeks Prior to Show). Begin to evaluate the way in which you will greet your customers. If you are greeting customers and hearing, "I'm just looking" or "We just got here" or "We don't need any help and will let you know if we do," then the greeting you are using is not working as well as it could. 
The most important single ingredient at a boat show is the greeting. The customer comments above are known as reflexive responses. They are used in a reflexive or subconscious manner to push away salespeople that customers do not trust.  Coming up with a greeting that stops a reflexive response is imperative to qualifying quickly through large crowds at a boat show and doing so in such a way as to leave the customer grateful for the interaction. With an effective greeting a customer will fully qualify themselves in less than 60 seconds!  Start now creating your greeting(s). For more on customizing greetings that work, see Chapter 5 of the book, The Seven Evolutionary Levels to Profound Selling.
Mail Helps Sales (2 Weeks Prior to Show). Send out an attention getting mailer/e-mail to all prospective customers (or prospects). This works best if it is humorous and visual. The goal of the mailer is to have the customer laugh or bring a smile to their face when they see it. It must be attractive enough that people want to keep it!  Photographs/postcards are a great way to send the message. Let the customer know that by bringing that card/printable e-mail with them to the show they will receive a gift with the purchase of a boat during the show. The gift could be anything from shirts for the family to a Coast Guard kit for their new boat. The return for a good mailer/e-mail is around 1 – 2 percent. This mean that if you send out 500 mailers you could see about 5 additional sales from it (500 x 1% = 5 sales). 
Prepare for a Sale Anywhere. Assemble all materials necessary for closing the sale anywhere in the booth. Carry a binder or a sales pad with you that contains pricing, inventory, specifications on your different products, prospect/customer cards, calculator, trade-in evaluation sheets, brochures, business cards and most importantly sales agreements. If a customer tells you they want a particular option or feature on their boat pull out the sales agreement and write it down (or at least write what they like on the prospect/customer card for future reference). If they don't purchase during the show write a number for 1 – 10 on how hot that customer is for new ownership, with '1' being low and '10' being high. Follow up at the end of the show will be made easier by this simple numbering system to prioritize those calls.
This article was written by Glenn Roller, founder of The Glenn Roller Institute. He has more than 30 years of sales experience, has authored several books and has defined, for the first time, the seven levels of understanding in the sales process. Rarely, will a sales program reveal more than one level of understanding.
For more information, log onto www.TheGlennRollerInstitute.com or call 877-884-4862.